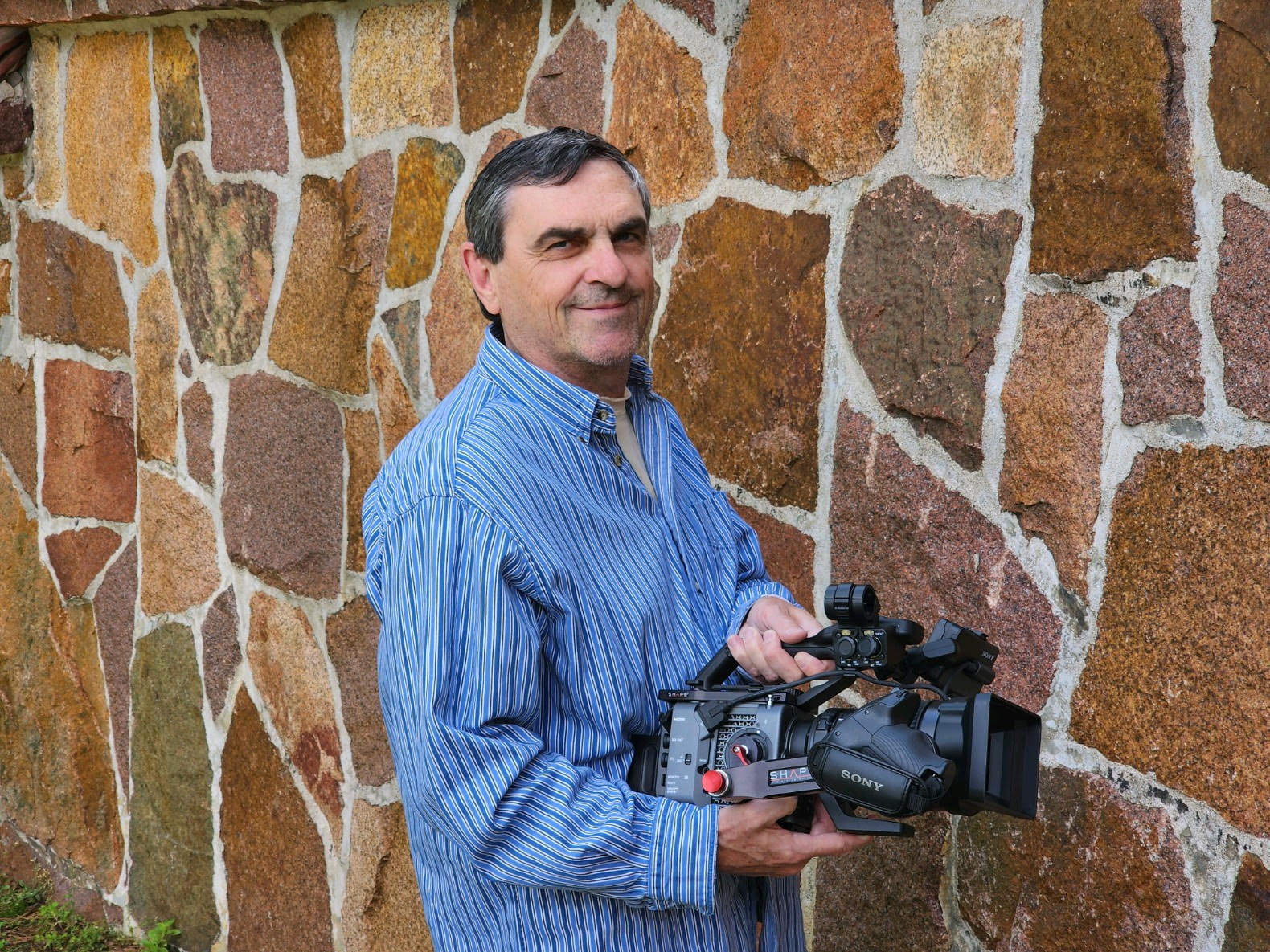 Steve Moede's career has spanned more than 40 years in achieving mastery in every aspect of Professional Video Production.
Steve's father had a notable influence in inspiring his interest in the field, working on films together when he was just a child.
Mr Moede pursued this interest and passion in Film and Video Production his entire life. This included an advanced education with a degree in Broadcasting, TV Production and Communication at top educational institutions including Glassboro State, N.J., and the University Wisconsin Platteville and Stevens Point. Landing him a coveted internship with CBS.
For the next 14 years Steve progressively advanced his career and well-rounded professional skills working with a variety of positions at premier national and regional Television Networks and top Video Production firms in Wisconsin.
More than 26 years ago, Steve Moede founded Golden Icon Productions in Wausau, Wisconsin. His firm has continued to thrive under Steve's leadership. His company has served a wide mix of clients from large to small, both for-profit and non-profit organizations in Central Wisconsin. This has included projects nationally and internationally.
Steve leads from the front working directly with each client. He is known and valued for his endearing even temperament, creative process, original ideas, high standards, excellent work ethic, professionalism and consistent positive results. This includes his local team of outstanding dedicated conscientious professionals. Steve Moede and Golden Icon Productions continue to clearly lead the field in Central Wisconsin.
Specializing in Cinematography, Editing, Encoding, Effects, Legacy Keepsakes, Branding, Commercials and more Golden Icon Productions celebrates our 26 year milestone aspiring to do our best work ever with the highest value and standards for the best quality professional video production for those that recognize the difference.